Morning Feature: Are you a trusting soul? Probably, generally, but not particularly
Wed Jul 28, 2010 at 04:26:04 AM PDT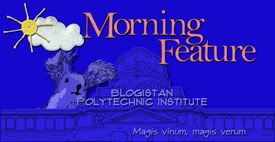 How did you get to be such a trusting soul?
What, you don't consider yourself the trusting type? You're suspicious of everyone? Well, maybe, in some cases. But I doubt it. Not compared to other folks on the spectrum of politics and trust.
Odds are you have a basic, default attitude of trust in other people. Why do I say that? Because you're here. Because you're reading Daily Kos, probably even logged in as registered participant. Because you're probably not reading this while waving a sign proclaiming that you want your country back from people who aren't exactly like you.
(There's more below the fold)